We welcome you to interact with us and with each other on our Facebook Page, Facebook Group, and Twitter.
Latest tweets from
Compassionate Christian Voices:
Virginia Woolf, born on this day in 1882, on the relationship between loneliness and creativity https://www.brainpickings.org/2016/06/16/virginia-woolf-loneliness/
Twitter feed video.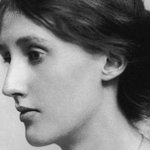 "I am gift." All that I am is something that's given, and given freely. Being doesn't cost anything. There's no price tag, no strings attached.

- Thomas Merton
Become a patron and support my podcast and advocacy work. https://patreon.com/ProudResister
Load More...
Latest Facebook posts from
Compassionate Christian Voices: