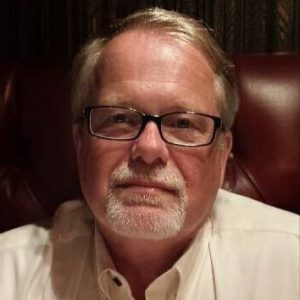 James F. McIntire has a passion for social justice, advocacy and activism so his pastoral emphasis over the past 30+ years has focused on issues of injustice and a call for a more fully inclusive Church.
His passion and advocacy for the full inclusion of people with disabilities in faith communities can be seen in his current writing and presentations which focus primarily on disability, scripture and faith, grounded in life with his 31-year old daughter, Lindsay, who has congenital physical, intellectual, and cognitive disabilities and his father, John, who lived his adult life on one leg, a result of a WWII plane crash in the South Pacific, a life which ended at age 59 when a latent post-traumatic stress led to his suicide.
McIntire received his Masters of Divinity (M.Div.) degree from Princeton Theological Seminary in 1989. He holds a Juris Doctor (J.D.) degree from the Widener University School of Law, Wilmington, Delaware (1984) and a Bachelor of Arts (B.A.), cum laude in political science and American history from Rider University, Lawrenceville, New Jersey (1981).
McIntire is currently pastor of Royersford UMC, Royersford, PA; with his children he maintains Lindsay's Gift: An Access Fund, a 501(c)(3) not-for-profit corporation which provides small access grants to faith communities working toward better architectural and attitudinal access (LindsaysGift.com); he blogs at Missed Interpretations (pastorjimmymac.blogspot.com); and writings, sermons, and other material may be viewed at his website (JFMcIntire.com). He is the author of the soon-to-be published, Lindsay's Gift: Faith Learnings from a Girl with No Words.
He and his spouse, The Reverend Lydia E. Muñoz, love traveling but when they're stationary they live near Philadelphia, Pennsylvania, where he practiced law prior to seminary and has pastored United Methodist churches since 1988. He has three children Timothy, Lindsay, and Lacey, one stepchild, William, and 2 grandchildren.