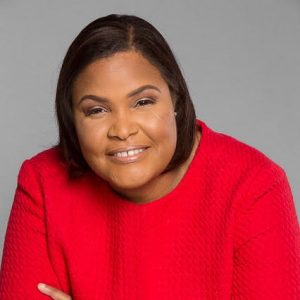 Katrina S. Huffman has been serving the nonprofit community for over two decades. She currently serves as the Chief Financial Officer for the International Gathering at Beth Rapha and the Rapha Alliance Ministries. In this capacity, she serves on the executive management team to realize the God-given vision of making disciples under the leadership of world-renowned itinerant preacher and pastor, Bishop Jacqueline E. McCullough. Specifically, Katrina is responsible for overseeing the fiscal operations of both organizations as well as helping to build the capacity of start-up ministries in the Alliance. Additionally, she is an instructor in the Department of Theology at The Beth Rapha Christian College & Theological Seminary.
A youth advocate at heart, she is on a mission to invest in and grow nonprofit organizations that provide transformative programs to the neediest youth in NYC. Katrina recently left her post as the Executive Director of Change for Kids, an organization dedicated to providing critical resources to NYC public elementary schools in underserved communities. She led critical, strategic efforts to advance students' proficiency in both literacy and social-emotional learning to help prepare them for success in middle school and beyond.
Prior to joining Change for Kids, Katrina served as the Chief Program Officer at Youth INC (Improving Nonprofits for Children). During her five-year tenure, she tripled Youth INC's program offerings, grew its network of partner nonprofits by 60%, helped partner nonprofits raise well over $2.5M, and assessed as well as awarded over $1.5M in grants to network partners. Katrina is a proven and respected leader known for crafting strategic alliances in service to the organization's mission. One of her crown achievements was the conceptualization and implementation of a scalable, cost effective program for youth serving nonprofits to evaluate their impact on the youth they serve. In partnership with Algorhythm, the Youth INC Metrics Program grew from 3 organizations to 40 organizations and continues to grow. She also worked alongside the Executive Director to build a thriving, collaborative, learning organization that attracts and retains top talent.
Katrina earned a Master of Public Administration from Syracuse University and a Bachelor of Arts from the State University of New York at Binghamton. She is Pastor in Training residing in Rockland County, NY. Her young adult daughter, Glory, is a musician living in the Midwest.
LinkedIn: https://www.linkedin.com/in/katrina-huffman-74840b46/