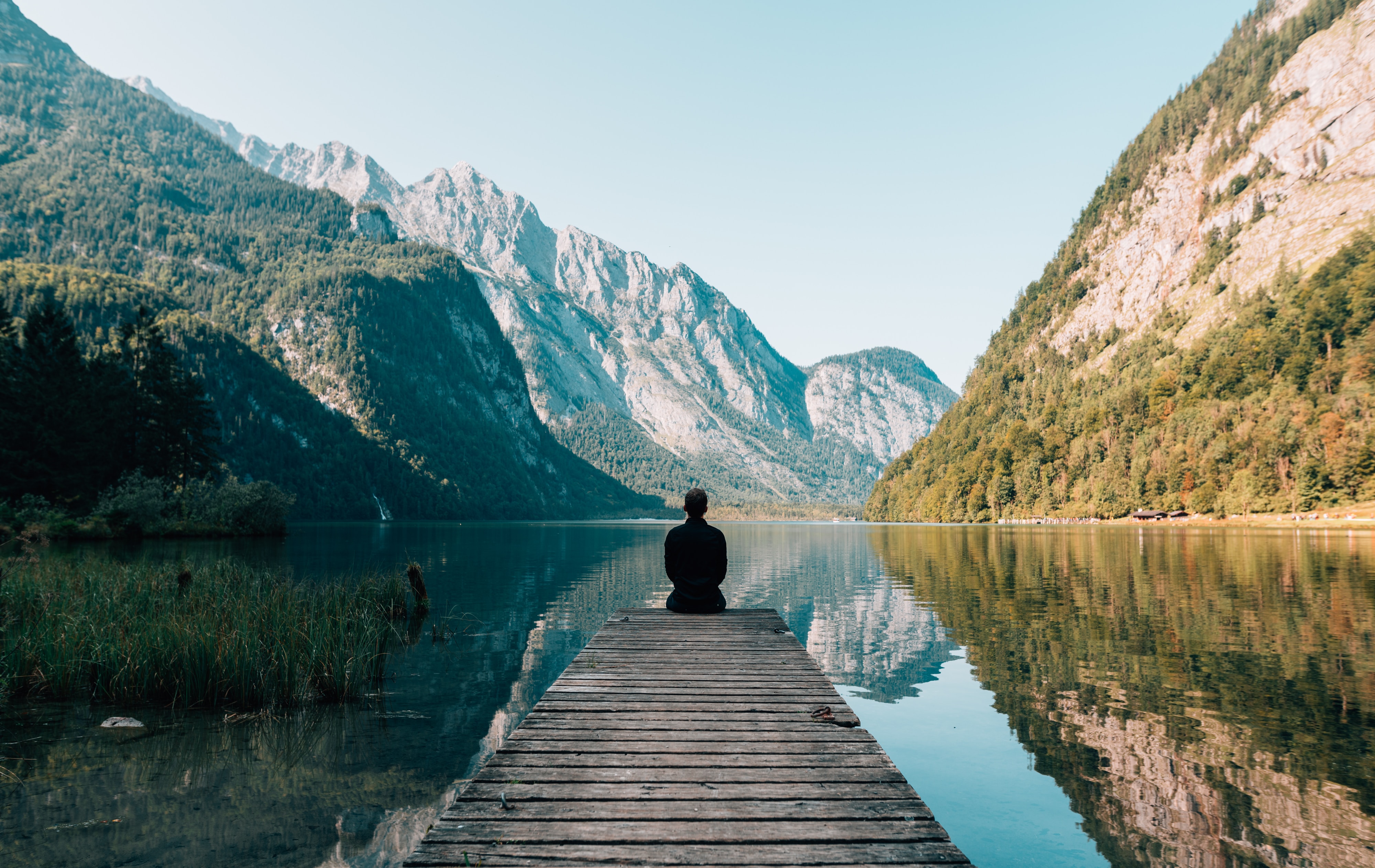 Curated by J. Dana Trent
As Christians dedicated to the Gospel work, we are called to love and serve God, our neighbor, and ourselves. With Christ as our example, we have been taught that action is balanced best with contemplation, including spiritual practices that root us in the why of our work. From breath meditation to Centering Prayer to lectio divina and the Ignatian Daily Examen, Compassionate Christianity is dedicated to nourishment for the journey. Below is a brief list of to guide (or remind) you of some time-tested contemplative practices. Whether you are a skeptic, novice, regular, or expert—we invite you to engage with these resources and their practices, one breath at a time.
Online Resources:
Center for Action and Contemplation: https://cac.org/
Founded by Fr. Richard Rohr, the Center for Action and Contemplation (CAC) provides online spiritual resources "to empower individuals to live out their sacred soul tasks in service to the world." CAC offers self-paced online courses to connect seekers from around the world.
Contemplative Outreach: https://www.contemplativeoutreach.org/
Founding member Fr. Thomas Keating was a spiritual Guide of Contemplative Outreach. Today, it is a "spiritual network of individuals and small faith communities committed to living the contemplative dimension of the Gospel." Contemplative Outreach is known for its Centering Prayer practice which unite practitioners globally.
The Contemplative Society: https://www.contemplative.org
The Contemplative Society, known for its resident teacher the Rev. Dr. Cynthia Bourgeault, Episcopal priest, hermit, author, musician and teacher, who arrived in 1998. Dr. Bourgeault is now principal Teacher and Advisor to the Society. The Society is "an inclusive non-profit association that encourages a deepening of contemplative prayer based in the Christian Wisdom tradition while also welcoming and being supportive of other meditation traditions."
Renovare: https://renovare.org
Founded by Richard Foster, Renovaré USA is "a Christian nonprofit that models, resources, and advocates fullness of life with God experienced, by grace, through the spiritual practices of Jesus and of the historical Church. Christian in commitment, ecumenical in breadth, and international in scope, Renovaré helps people in becoming more like Jesus."
The Thomas Merton Center at Ballarmine University: http://merton.org
The Thomas Merton Center at Ballarmine University has an extensive collection of 20th century Catholic author and mystic Thomas Merton's writings.
Daily Examen: https://www.ignatianspirituality.com/ignatian-prayer/the-examen/
The Ignatian Way is a "series of online presentations that introduce the main ideas of Ignatian spirituality … and how it can help you to grow closer to God."
Mindfulness Resources (Secular, Non-Religious):
Duke University's Mindfulness-Based Stress Reduction Resources
Apps:
Insight Timer for Centering Prayer
Contemplative Outreach Centering Prayer App
Books:
One Breath at a Time: A Skeptic's Guide to Christian Meditation
From Amazon: One Breath at a Time: A Skeptic's Guide to Christian Meditation reframes meditation for those who consider themselves skeptical about meditation for two reasons: (1) they doubt their ability to be still and quiet, and (2) they doubt the validity of meditation as a Christian spiritual practice. Using scripture, theology, and early church examples, this book challenges Christianity's chronic need for prayers that leave little room for enough silence to experience and listen for God.
Using five modalities—breath meditation, lectio divina, centering meditation, loving-kindness meditation, and devotional meditation—One Breath at a Time provides a practical, 40-day guide to beginning and sustaining a Christian meditation practice in order to deepen our faith in an often chaotic world.
The Celebration of Discipline: The Path to Spiritual Growth
From Amazon: Hailed by many as the best modern book on Christian spirituality, Celebration of Discipline explores the "classic Disciplines," or central spiritual practices, of the Christian faith. Along the way, Foster shows that it is only by and through these practices that the true path to spiritual growth can be found.
Dividing the Disciplines into three movements of the Spirit, Foster shows how each of these areas contribute to a balanced spiritual life. The inward Disciplines of meditation, prayer, fasting, and study offer avenues of personal examination and change. The outward Disciplines of simplicity, solitude, submission, and service help prepare us to make the world a better place. The corporate Disciplines of confession, worship, guidance, and celebration bring us nearer to one another and to God.
Foster provides a wealth of examples demonstrating how these Disciplines can become part of our daily activities—and how they can help us shed our superficial habits and "bring the abundance of God into our lives." He offers crucial new insights on simplicity, demonstrating how the biblical view of simplicity, properly understood and applied, brings joy and balance to our inward and outward lives and "sets us free to enjoy the provision of God as a gift that can be shared with others." The discussion of celebration, often the most neglected of the Disciplines, shows its critical importance, for it stands at the heart of the way to Christ. Celebration of Discipline will help Christians everywhere to embark on a journey of prayer and spiritual growth.
The Heart of Centering Prayer: Nondual Christianity in Theory and Practice
From Amazon: Cynthia Bourgeault's illumination of the Centering Prayer path provides compelling evidence of how important the practice has become in the half-century since it first arose among American Trappist monks, and of its maturation and refinement over the ensuing years of sincere study and practice. It will resonate with beginners on the Centering Prayer path as well as with seasoned practitioners.