For immediate crisis help, call or text 911.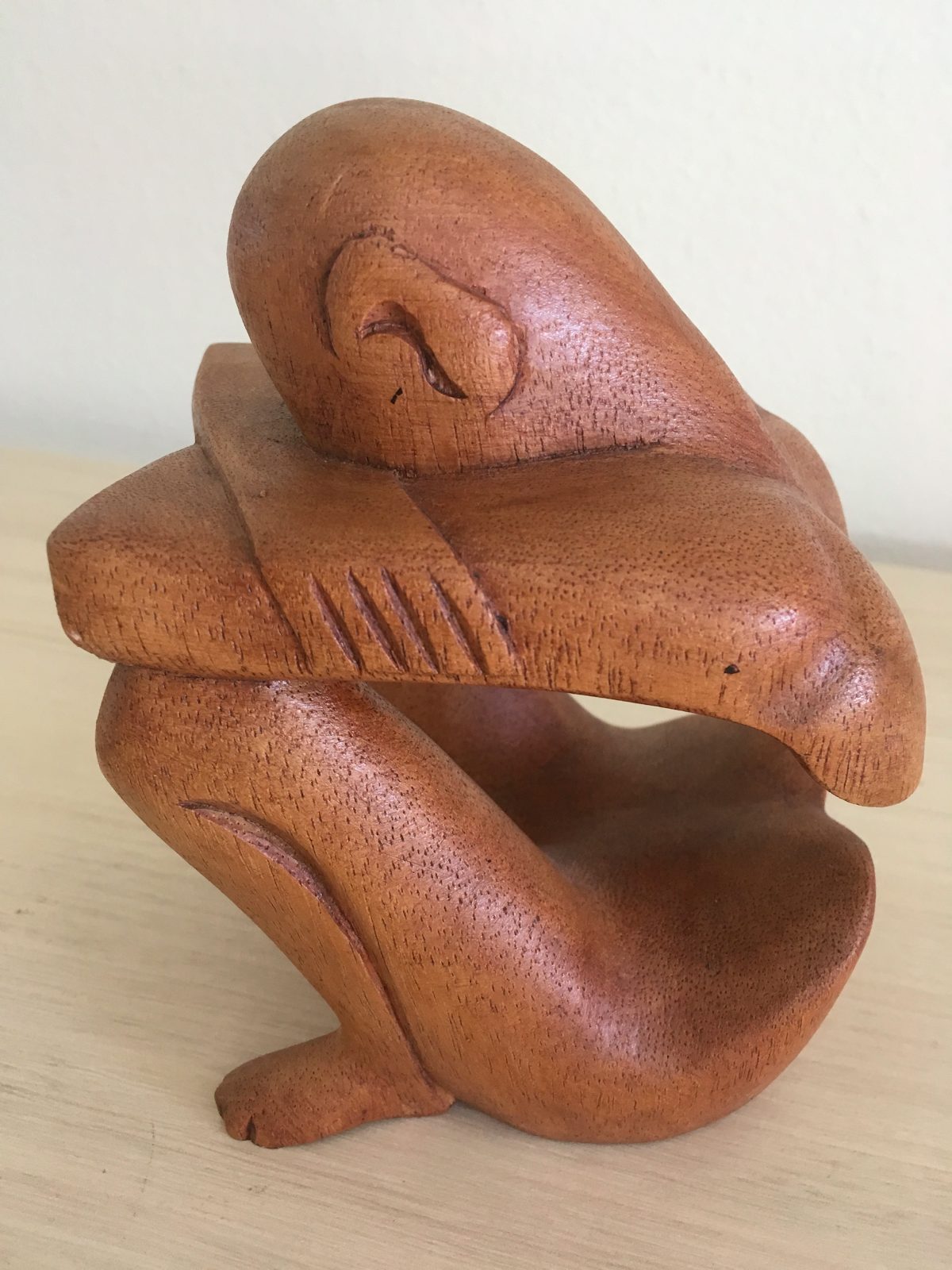 Curated by Jennifer Ohman-Rodriguez
COVID-19
Important online and telephone support services for people in quarantine with substance use disorders or people in crisis.
Video Exercises and Practices Supporting Healing
Experiential Exercise 1 with Dr. Peter A. Levine
Comforting Kids with Dr. Peter A Levine
Quickly Release Stress and Trauma on the Spot by EmotionAid founder Gina Ross
Gathering Stars practice with Jennifer Ohman-Rodriguez
TRAUMA RECOVERY BLOG ARTICLES
TRAUMA RECOVERY VIDEO INTERVIEWS
Compassionate Christianity interview with Rev. Dr. Karoline Lewis In this interview Jennifer Ohman-Rodriguez interviews Dr. Lewis on the topic of how trauma impacts preaching
Compassionate Christianity interview on Moral Injury Moral injury occurs when our values are wounded on the battlefield, in the workplace, or within our social circles and communities. Jennifer Ohman-Rodriguez discusses moral injury and its implications with Rev. Dr. Duane Larson and Rev. Jeff Zust, co-authors of the book Care for the Sorrowing Soul: Healing Moral Injuries from Military Service and Implications for the rest of us. Published by Cascade Books.
Jennifer Ohman-Rodriguez interviews Rev. Dr. Beverly Wallace
Resources
DATING ABUSE
Love is Respect
MALE SURVIVORS OF SEXUAL ABUSE OR ASSAULT
1 in 6
CHILD ENDANGERMENT/ABUSE

24/7 Confidential Phone: 800.4.A.CHILD (800.422.4453)
*Interpreters for 170 languages
DOMESTIC VIOLENCE

The National Domestic Violence Hotline
24/7 Anonymous, Confidential Hotline: 1-800-799-7233/1-800-787-3224 (TTY)
24/7 Anonymous, Confidential Online Chat: https://www.thehotline.org/
24/7 Anonymous, Confidential In Spanish: https://espanol.thehotline.org/
HUMAN TRAFFICKING

National Human Trafficking Hotline
24/7 Confidential Hotline: 1-888-373-7888
SMS: 233733 (Text "HELP" or "INFO")
*200 languages
https://humantraffickinghotline.org/
MEDICAL or IMMIDIATE DANGER EMERGENCY

24/7 Hour Telephone or Text: 911
Call taker will help with questions that include:
Location of the emergency
Your phone number
What the emergency is
Details about the emergency
RAPE
Rape, Abuse and Incest National Network (RAINN)

24/7 Confidential Phone: 800.656.HOPE (800.656.4673)
24/7 Confidential Online Chat: https://www.rainn.org/
RUNAWAY
Phone: 800.I.AM.LOST (800.426.5678)
National Runaway Safeline
24/7 Confidential Hotline: 1-800-RUNAWAY or 1-800-786-2929
24/7 Confidential Online Chat: https://www.1800runaway.org/#
National Center for Missing and Exploited Children
24/7 Hotline: 800.THE.LOST (800.843.5678)

TTY: 800.826.7653
SEXUAL ABUSE/VIOLENCE
Rape, Abuse and Incest National Network (RAINN)

24/7 Confidential Phone: 800.656.HOPE (800.656.4673)
24/7 Confidential Online Chat: https://www.rainn.org/

SUICIDE
National Suicide Prevention Lifeline
24/7 Hour Telephone: 1-800-273-8255 /TTY: 800.799.4TTY (800.799.4889)
24/7 Hour Online Chat: https://suicidepreventionlifeline.org/chat/
ORGANIZATIONS AND COMMUNITIES
Groups out there doing the work of healing, supporting healing, and helping to stop trauma. Organization and community descriptions quoted directly from websites.
1 in 6
"The mission of 1in6 is to help men who have had unwanted or abusive sexual experiences live healthier, happier lives. Our mission also includes serving family members, friends, partners, and service providers by providing information and support resources on the web and in the community." https://1in6.org/
Alcoholics Anonymous
"Alcoholics Anonymous is an international fellowship of men and women who have had a drinking problem. It is nonprofessional, self-supporting, multiracial, apolitical, and available almost everywhere. There are no age or education requirements. Membership is open to anyone who wants to do something about his or her drinking problem." https://www.aa.org/
Cherish All Children
"Cherish All Children works with churches and communities to prevent child sexual exploitation and trafficking. The heart of this ministry lies in churches where staff, leaders, and members work together to act on behalf of children and youth. We provide education, resources, and tools to both adults and youth to promote healthy and safe relationships, guided by our Christian values. Faith communities are powerful agents for social change, and we invite you to join us in protecting all God's children." https://www.lssmn.org/services/youth/education/cherish-all-children
Cocaine Anonymous
"Cocaine Anonymous is a Fellowship of, by and for addicts seeking recovery." https://ca.org/
Darkness to Light: End Child Abuse
"Darkness to Light is a non-profit committed to empowering adults to prevent child sexual abuse. Our work is guided by the vision of a world free from child sexual abuse, where children can grow up happy, healthy and safe. We know that prevention is possible, and we believe that it is an adult responsibility to protect children." Phone: 866.FOR.LIGHT (866.367.5444) https://www.d2l.org/
Gamblers Anonymous
"GAMBLERS ANONYMOUS is a fellowship of men and women who share their experience, strength and hope with each other that they may solve their common problem and help others to recover from a gambling problem." http://www.gamblersanonymous.org/ga/
International Institute for Trauma and Addiction Professionals
"Core Beliefs
Sex Addiction is real, and recovery is possible
Addicts and their families deserve quality treatment by compassionate providers
Sex addiction does not discriminate. It impacts people of all races, sexual orientation, nationalities, religions, creeds, ethnicities, gender expressions, ages, physical attributes, or mental abilities.
IITAP celebrates diversity, and our ethical guidelines promote non-discrimination by race, creed, color, ethnicity, national origin, religion, sex, sexual orientation, gender expression, age, height, weight, physical or mental ability, veteran status, military obligations, and marital status.
IITAP does not condone the practice of Reparative Therapy. Homosexuality is not pathological and is not a mental illness.
Sexual addiction is not defined by the type of sexual act or the gender of the sexual partner." https://www.sexhelp.com/about-iitap/
Marijuana Anonymous
"Marijuana Anonymous is a fellowship of people who share our experience, strength, and hope with each other that we may solve our common problem and help others to recover from marijuana addiction…"https://marijuana-anonymous.org/
Male Survivor
"Every man who has experienced sexual assault or abuse deserves access to a judgment-free space where he can heal on his own terms and without shame. For more than 20 years, MaleSurvivor has fostered a healing community where thousands of men from more than 190 countries come together to find support, information and — most importantly — hope." https://malesurvivor.org/
No More
"The NO MORE Foundation is dedicated to ending domestic violence and sexual assault by increasing awareness, inspiring action, and fueling culture change.
NO MORE is a groundbreaking, global initiative comprised of the largest coalition of nonprofits, corporations, government agencies, media, schools and individuals addressing domestic violence and sexual assault. We are committed to engaging, reaching, and working with people from diverse communities.
We work to amplify and grow the movement to stop and prevent domestic violence andsexual assault, in homes, schools, workplaces and communities around the world by creating and supporting innovative campaigns, partnerships and tools that leverage the power of the media, entertainment, sports, technology, and collective action.
With more than 1,400 allied organizations and over 40 state, local, and international chapters, NO MORE sparks grassroots activism, encouraging everyone—women and men, youth and adults, from all walks of life—to be part of the solution. https://nomore.org/
Narcotics Anonymous
"Narcotics Anonymous is a global, community-based organization with a multi-lingual and multicultural membership… We offer recovery from the effects of addiction through working a twelve-step program, including regular attendance at group meetings. The group atmosphere provides help from peers and offers an ongoing support network for addicts who wish to pursue and maintain a drug-free lifestyle. Our name, Narcotics Anonymous, is not meant to imply a focus on any particular drug; NA's approach makes no distinction between drugs including alcohol. Membership is free, and we have no affiliation with any organizations outside of NA including governments, religions, law enforcement groups, or medical and psychiatric associations. Through all of our service efforts and our cooperation with others seeking to help addicts, we strive to reach a day when every addict in the world has an opportunity to experience our message of recovery in his or her own language and culture." https://www.na.org/
National Child Traumatic Stress Network
"OUR MISSION is to raise the standard of care and improve access to services for traumatized children, their families and communities throughout the United States." https://www.nctsn.org/
Nicotine Anonymous
"Nicotine Anonymous ("NicA") is a non-profit 12-step fellowship of men and women helping each other live nicotine-free lives. Nicotine Anonymous welcomes all those seeking freedom from nicotine addiction, including those using cessation programs and nicotine withdrawal aids. The primary purpose of Nicotine Anonymous is to help all those who would like to cease using tobacco and nicotine products in any form. The Fellowship offers group support and recovery using the 12 Steps as adapted from Alcoholics Anonymous to achieve abstinence from nicotine." https://siawso.org/
Sex Addicts Anonymous
"Our primary purpose is to stop our addictive sexual behavior and to help others recover from sexual addiction. Recovery was possible for most of us only when we accepted the fact that we were powerless over our addictive sexual behavior and that we were incapable of changing without help from outside ourselves. Many of us came to this realization when we started attending SAA meetings. In that setting we heard stories similar to ours and realized that recovery from our malady was possible. We learned through the SAA Fellowship that we were not hopelessly defective." https://saa-recovery.org/
Survivors of Incest Anonymous
"We empower those who have survived childhood sexual abuse (who are not abusing any child), who want to become survivors and thrivers." https://siawso.org/
Survivors Network of those Abused by Priests (SNAP Network)
"Dedicated to supported people "wounded by religious and institutional authorites (priests, ministers, bishops, deacons, nuns, coaches, teachers, and others)." https://www.snapnetwork.org/

The Center for Victims of Torture
"The mission of the Center for Victims of Torture is to heal the wounds of torture on individuals, their families and their communities and to end torture worldwide." https://www.cvt.org/
We Can Heal From Trauma
"An honest, stigma-reducing eye-opening conversation about trauma healing. For the community, by the community." https://www.wecanhealfromtrauma.org/
Zero Abuse Project
"Vision: A world where every child is free from abuse. Mission: To protect children from abuse and sexual assault, by engaging people and resources through a trauma-informed approach of education, research, advocacy, and advanced technology." https://www.zeroabuseproject.org/about/mission-vision/
BOOKS
What to read in becoming trauma informed.
Clinical
Dana, Deb. (2021) Anchored: How to Befriend Your Nervous System Using Polyvagal Theory. 
Carnes, Stephanie. Lee, Mari. Rodriguez, Anthony. Facing Heartbreak: Steps for Recovery for Partners of Sex Addicts. http://www.gentlepath.com/product.php?productid=84&cat=15&page=1
Fradkin, Howard. Joining Forces: Empowering Male Survivors to Thrive. https://menhealing.org/HowardFradkin
Griffith, James L. (2010) Religion that Heals, Religion that Harms. New York City: The Guilford Press. https://www.guilford.com/books/Religion-That-Heals-Religion-That-Harms/James-Griffith/9781606238899
Herman, Judith. Trauma and Recovery: The Aftermath of Violence—From Domestic Abuse to Political Terror. https://www.basicbooks.com/titles/judith-l-herman/trauma-and-recovery/9780465061716/
Koplow, Lesley (Ed) Unsmiling Faces: How Preschool Can Heal. https://www.tcpress.com/unsmiling-faces-second-edition-9780807748039
Levine, Peter A. Healing Trauma: A Pioneering Program for Restoring the Wisdom of Your Body. https://www.amazon.com/Peter-A.-Levine/e/B001JS4POY
Levine, Peter A. In an Unspoken Voice: How the Body Releases Trauma and Restores Goodness. https://www.amazon.com/Peter-A.-Levine/e/B001JS4POY
Levine, Peter A. Walking the Tiger: Healing Trauma. https://www.amazon.com/Peter-A.-Levine/e/B001JS4POY
Levine, Peter A. and Kline, Maggie. Trauma Through a Child's Eyes: Awakening the Ordinary Miracle of Healing. https://www.amazon.com/Peter-A.-Levine/e/B001JS4POY
Menakem, Resmaa. My Grandmother's Hands: Racialized Trauma and the Pathway to Mending Our Heart and Bodies. https://www.resmaa.com/books
Miller, Alice. For Your Own Good: Hidden Cruelty in Child-Rearing and the Roots of Violence. https://www.alice-miller.com/en/for-your-own-good/
Osofsky, Joy D. (Ed) Children in a Violent Society. https://www.guilford.com/author/Joy-D-Osofsky
Porges, Stephen W. The Polyvagal Theory: Neurophysilogical Foundations of Emotions, Attachment, Communication, and Self-Regulations. https://www.stephenporges.com/
Rauch, Mikele. Healing the Soul after Religious Abuse: The Dark Heaven of Recovery. https://mikelerauch.com/the-book/
Singer, Ken. Evicting the Perpetrator: A Male Survivor's Guide to Recovery from Childhood Sexual Abuse. https://safersocietypress.org/store/evicting-the-perpetrator/
Terr, Lenore. Too Scared to Cry: How Trauma Affects Children…and Ultimately Us All. https://www.amazon.com/Too-Scared-Cry-Psychic-Childhood/dp/0465086446
Van der Kolk, Bessel. The Body Keeps the Score: Brain, Mind, and Body in the Healing of Trauma. http://besselvanderkolk.net/index.html
Rothschild, Babette. (2000) The Body Remembers: The Psychophysiology of Trauma and Trauma Treatment. New York: W.W. Norton.
Memoir
Angelou, Maya. I Know Why the Caged Bird Sings. https://www.mayaangelou.com/books/
Beah, Ishmael. A Long Way Gone: Memoirs of a Boy Soldier. http://alongwaygone.com/
Conley, Garrard. Boy Erased: A Memoir. http://garrardconley.com/boy-erased
Karr, Mary. The Liar's Club: A Memoir. https://www.marykarr.com/books.html
McClintok, Karen. My Father's Closet. http://karenmcclintockauthor.com/
Merritt, Carol Howard. Healing Spiritual Wounds. https://www.carolhowardmerritt.org/
Ohman-Rodriguez, Jennifer (2022) A Time to Mourn & A Time to Dance: A Love Story of Grief, Trauma, Healing, and Faith. 
Pelzer, Dave. A Child Called It. https://www.davepelzer.com/
Pastoral Care
Frykholm, Amy. See Me Naked: Stories of Sexual Exile in American Christianity. http://www.beacon.org/cw_contributorinfo.aspx?ContribID=692&Name=Amy+Frykholm
Hunsinger, Deborah van Deusen. Bearing the Unbearable: Trauma, Gospel, and Pastoral Care. https://www.eerdmans.com/Products/7103/bearing-the-unbearable.aspx
Kraus, Laurie, Holyan, David, and Wismer, Bruce. Recovering from Un-Natural Disasters: A Guide for Pastors and Congregations after Violence and Trauma. https://www.wjkbooks.com/Products/0664262155/recovering-from-unnatural-disasters.aspx
Larson, Duane and Zust, Jeff. (2017) Care for the Sorrowing Soul. Eugene: Cascade Books. https://www.amazon.com/Care-Sorrowing-Soul-Injuries-Implications/dp/1532617704
McClintock, Karen. Preventing Sexual Abuse in Congregations. http://karenmcclintockauthor.com/preventing-sexual-abuse-congregations/
Rosenblatt, Paul C. and Wallace, Beverly R. African American Grief. https://www.routledge.com/African-American-Grief-1st-Edition/Rosenblatt-Wallace/p/book/9780203956526
Cooper-White, Pamela. (2012) The Cry of Tamar: Violence against Women and the Church's Response. 2nd Edition. Minneapolis: Fortress. 
Trauma & Social Justice
Johnson, Rae. (2017) Embodied Social Justice.
Trauma Theology
Carr, David M. Holy Resilience. http://www.davidmcarr.com/info-about-and-reviews-of-holy-resilience-the-bibles-traumatic-origins-yale-university-press-fall-2014.html
Lange, Dirk G. (2010) Trauma Recalled: Liturgy, Disruption, and Theology. Minneapolis: Fortress.
https://www.amazon.com/Trauma-Recalled-Liturgy-Disruption-Theology/dp/0800664620
Jones, Serene. (2019) Trauma + Grace: Theology in a Ruptured World, 2nd Edition. Louisville: WJK. https://www.wjkbooks.com/Products/0664264778/trauma-and-grace-second-edition.aspx
Rambo, Shelley. Resurrecting Wounds: Living in the Afterlife of Trauma. https://www.baylorpress.com/9781481306799/resurrecting-wounds/
Rambo, Shelly. (2010) Spirit and Trauma: A Theology of Remaining. Louisville: WJK. https://www.wjkbooks.com/Products/0664235034/spirit-and-trauma.aspx

PODCASTS
Listen to trauma experts talk about how the body can heal after trauma. Discover the science behind our responses to our own traumas and the traumas of others. Hear theologians and religion scholars grapple with the complexity of trauma in relationship to God.
Healing Racial Trauma Through Body-Centered Psychology with Resmaa Menakem Trauma specialist Resmaa Menakem's interview with National Wellness Institute.
Bessel van der Kolk — How Trauma Lodges in the Body Trauma expert Bessel van der Kolk talks with On Being's Krista Tippitt.
Interviews with Dr. Peter A Levine. Trauma healing pioneer Peter A. Levine speaks on working through a personal traumatic experience, somatic experiences and PTSD, and the future of somatic experiencing with PyschAlive.
Serene Jones — On Grace Public theologian Serene Jones speaks with On Being's Krista Tippitt.
'Why Religion?' Asks How Hearts Heal After Tragedy Religion scholar Elaine Pagels speaks about her book, Why Religion with Fresh Air's Teri Gross.
"Burnout Isn't Just Exhaustion. Here's How To Deal With It" on Life Kit at https://www.npr.org/2021/03/08/974787023/burnout-isnt-just-exhaustion-heres-how-to-deal-with-it
"What's Happening in Our Nervous Systems?" Clinical psychologist Christine Runyan explains the physiological effects of a year of pandemic and social isolation with On Being's Krista Tippett. https://onbeing.org/programs/christine-runyan-whats-happening-in-our-nervous-systems/
VIDEOS
Interpersonal Trauma and the Bible with Dr. Thema Bryant-Davis
Womanist Psychology with Dr. Thema Bryant-Davis
Crisis stabilization videos from Somatic Experiencing International. https://traumahealing.org/
CRISIS STABILIZATION TOOLS FOR INTEGRATIVE HEALTH PROFESSIONALS
CRISIS STABILIZATION STARTS WITH PARENTS AND FAMILIES, COMMUNITIES
INTERNATIONAL CRISIS RESPONDERS AND CRISIS STABILIZATION
Medics and Nurses need Crisis Stabilization too, sometimes. Also – the C in SCOPE
Autonomic nervous system video from The Polyvagal Institute. https://www.polyvagalinstitute.org/
"Trauma and the nervous system: a polyvagal perspective" https://www.youtube.com/watch?v=uH5JQDAqA8E&t=87s